Profile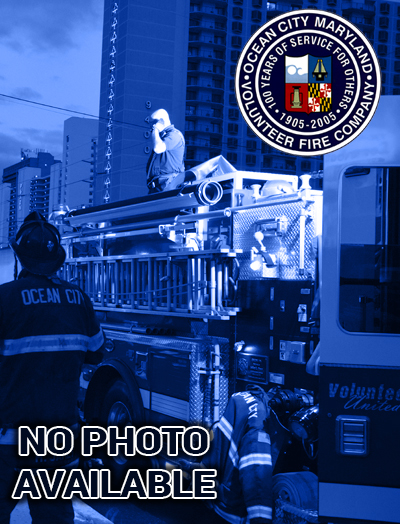 Michael Rickards
Michael Rickards joined the Ocean City Fire Department in May 2018 as an Associate Member. Michael started his career in the fire service at the age of 14, when he joined Lewes Fire Department's (DE) Cadet Program in June of 2009. He advanced to junior firefighter at 16, and became a regular member of the department at the age of 18, after completing all of his required training. During his time with Lewes Fire Department, he has completed over 900 hours of training and has held the position of Captain. His certifications include Basic Firefighting Skills, Structural Firefighting, Vehicle Rescue, Advanced Vehicle Rescue, Crew Leader, Fire Officer I & II, Emergency Vehicle Operator, Driver/Operator, Emergency Medical Responder, Fire Ground Operations: Size-Up and High Rise, and ICS 100, 200, 300, 700, & 800. His Pro-Board Certifications include Firefighter I & II, Instructor I, HazMat Awareness and HazMat Operations. Michael plans to continue his education and training with Ocean City Fire Department by taking Maryland Fire Instructor II and EMT.
In November 2017, Michael was hired by the Department of Emergency Services in Wicomico County, MD, as a 911 Dispatcher. He is trained as a Communications Operator I, Emergency Telecommunicator, an Advanced Emergency Medical Dispatcher, and an Emergency Fire Dispatcher.
Outside of the fire department, Michael enjoys spending time with his family and friends, especially his son, Christopher. He also enjoys assisting in coaching football for his alma mater, Cape Henlopen High School.
Michael likes to pay homage to his grandfather, Louis Rickards, who was a past President and Chief of Lewes Fire Department, as well as a Delaware State Police Trooper, who was killed in the Line of Duty while enroute to a Delmarva Volunteer Fireman's Association Meeting in Virginia on February 3, 2002.